Did you know that it's World Vegetarian Day on the 1st October? The principal of this awareness day is to help to create a better world and to showcase some of the health benefits of the vegetarian diet.  
Whether you consider yourself and vegetarian or not, pesto is one of the most loved sauces for adults and children alike. So, you could say that there's no better place to start when weaning your little one.
This quick nutritious recipe is suitable for children (and adults!) 7 months onward and will be ready in approximately 25 minutes. Enjoy!
175g broccoli florets
30g finely chopped spinach
Handful of chopped fresh basil
38g cashew nuts
¼ tsp chopped garlic
Squeeze of lemon juice
Pasta shape of choice
*makes approx. 400g
"Leafy greens are nutritional powerhouses containing a wide variety of nutrients supporting optimal brain development, gut health and boosting blood production."
How to make your pesto pasta:
Place all ingredients (except the pasta!) into the Baby Brezza Food Maker Deluxe and "Steam" for 15 minutes.
In the meantime, cook the pasta following the packets instructions
Once items are steamed in the Baby Brezza, "Blend" for 25 seconds for the pesto consistency.
Serve the pesto own the cooked pasta or combine both the past and pesto, and serve.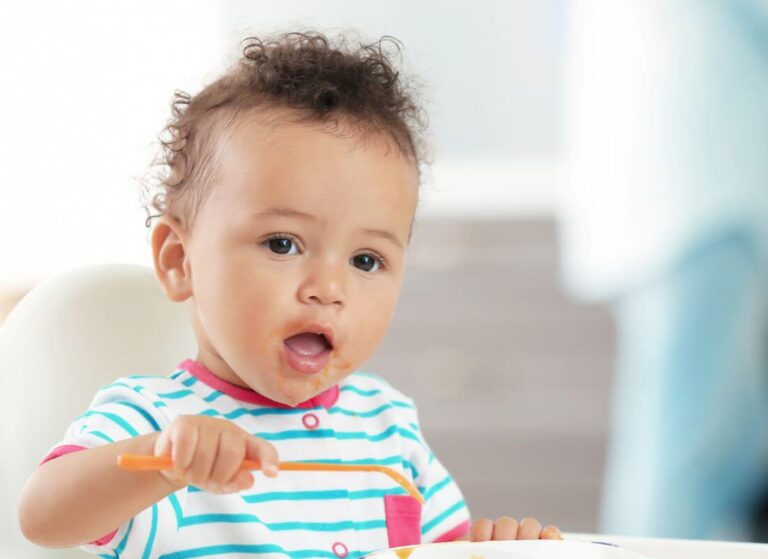 Want to enhance the taste and texture of your recipe?
Wanting to add more greens? Feel free to add peas.
Trying out herbs? Use fresh dill, parsley or coriander.
More nuts? Chopped pistachios, almonds, walnuts work well in pesto
Looking for a creamier texture? Add cream, ricotta and/or grated cheddar
Find out more about Baby Brezza...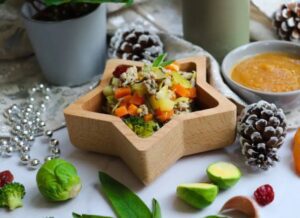 Cheeky Rascals Christmas Cookbook: 3 Recipes to Try With Weaning Baby Welcoming your little one to the joy of Christmas is a memorable experience, however
Read More »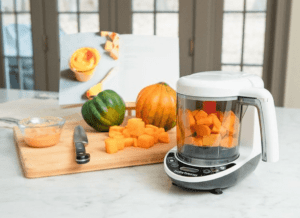 Pumpkin purée for babies – A healthy Halloween recipe As Halloween approaches, it's the perfect time to introduce your little one to the delicious flavour
Read More »