As a parent, it can be worrying if your baby or toddler kicks off their duvet during the night. This often happens with young children and can cause concern if they are not able to replace the cover independently.
Not only are you worried about their comfort, but you also want to make sure they stay warm throughout the night. In this blog, we will discuss some helpful tips and techniques to address this issue and ensure your little one stays cozy.
Let's explore these options together:
At what age can a child use a duvet?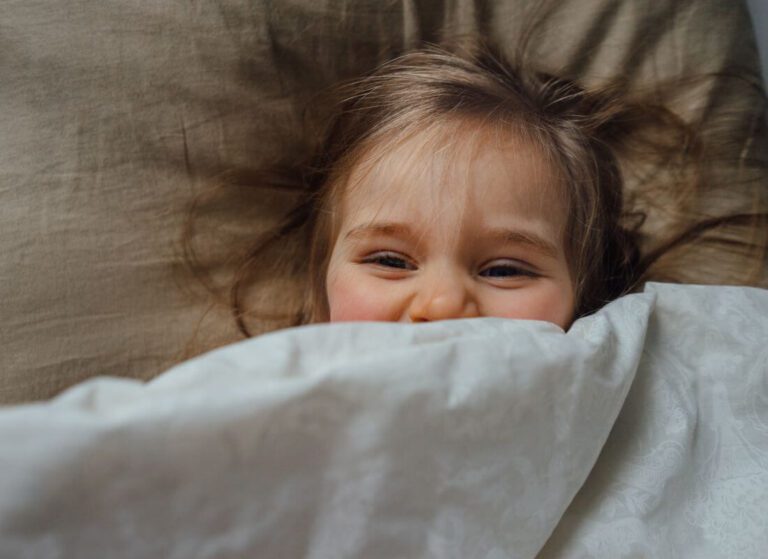 Although we all love a cozy duvet – duvets are not actually recommended before the age of 12 months old! Even after this time it is important to ensure that a duvet is off a low tog as young children find it difficult to regulate their body temperature. Plus that it's of a suitable size for their sleep environment.
What are the limitations of using a duvet?
In addition to concerns about a child kicking of their duvet and becoming cold; other disadvantages of using a duvet for a young child include the risk of it coming over their face; and it supporting the child to climb out of their cot. Some children may bunch their duvet up in their cot, and then use this as leverage to step out of the cot. Having their legs free can support straddling over the cot sides.
An age and temperature appropriate sleeping bag is therefore often a preferable option. In contrast to a duvet, a sleep bag cannot come up over the child's face; is not as supportive to climbing and the material can be matched to the child's environment to ensure they are neither too hot or too cold.
Love to Dream offer a range of sleeping bags from ages 0 – 3 years, and supply options to cover differing room temperatures and seasons. From new-born to toddler, this is the ideal solution for families to achieve a better night's sleep!
But what if my child does not like a sleeping bag?
Whilst many children enjoy the comfort of a sleeping bag, and how it ensures their sleep is not disrupted by kicking off a duvet – other children may not like their feet being in a bag, as they find it restrictive.
Love to Dream accommodate such children with the Love to Dream Sleep Suit, a versatile 'all -in-one' wearable blanket with legs. This ensures that your little one stays warm, whilst also providing freedom of movement, as the legs are not confined to a traditional sleep sac. The perfect solution – ensuring your child remains both safe and comfortable right up to age 4.
If you find your toddler is kicking off their duvet, and they do not like a traditional sleeping bag, it may be advantageous to consider a wearable Sleep Suit instead. Not only does this prevent them from becoming cold, prevent disruption of the sleep of both the parent and child (as the parent has to keep replacing the duvet), but is likely to be a safer option, as it ensures the child's face remains free of loose material, whilst ensuring it does not provide leverage for climbing.
To see how Love to Dream can support your families sleep from newborn to age 4, click here.
Written by Susan Wallace from Settled Petals. Susan is an Infant Sleep Consultant, as Sleep Educator (training others to become Family Centred Infant Sleep Consultants through accredited courses) and mum of 2 children under 3.