Sticking to a bedtime routine is a great way to help little one settle at night and prepare for sleep. However, the bedtime routine can sometimes feel like a never ending number of steps before little one finally drifts off!
There is no secret tip, but if you try and stick to the same 4 steps every night this will be a good start and can split the sometimes challenging routine into smaller, less daunting chunks. 
Here is a simple 4-step plan to try and stick to:
Step 1: Bath time and baby massage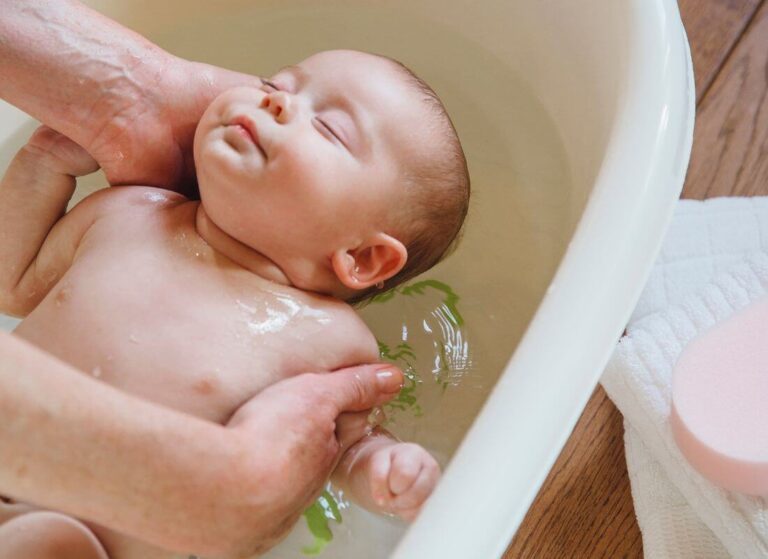 Bathe your baby two to three times a week. If you are including a massage into your bedtime routine this can be done after a bath.
Bathing your baby is a calming way to start the bedtime routine. Here's how you can make bath time special:
Set the water temperature to a comfortable level, around 37°C.
Use gentle baby soap and shampoo to cleanse your baby's delicate skin and hair.
Be sure to support your baby's head and neck while bathing. Investing in a bath support will make this easier.
Include a gentle massage if it relaxes your baby after the bath
However, there's no need to bath every night; two to three times a week is sufficient. But you can still include a gentle massage on its own using baby-safe lotion to keep their skin moisturized. This is a great way to relax your baby without needed to bathe them.
Remember, the goal is to create a calming atmosphere, so keep the room warm and softly lit.
Step 2: Putting pyjamas on
Once your baby is clean and dry, it's time to prepare them for a cozy night's sleep:
Dress your baby in clean and comfortable sleepwear, such as soft pyjamas.
Make sure their nappy is clean and fresh, ensuring they'll stay dry throughout the night.
Dressing your baby in comfortable clothes is not only important for their sleep but also for their overall comfort.
Get More Sleep from Day One™ with Love To Dream swaddles and sleep suits.
Unlike traditional swaddles, the patented natural Arms Up™ design of Swaddle Up™, allows baby to safely bring their hands to their mouth for true Self-Soothing™ which means more sleep for the whole family.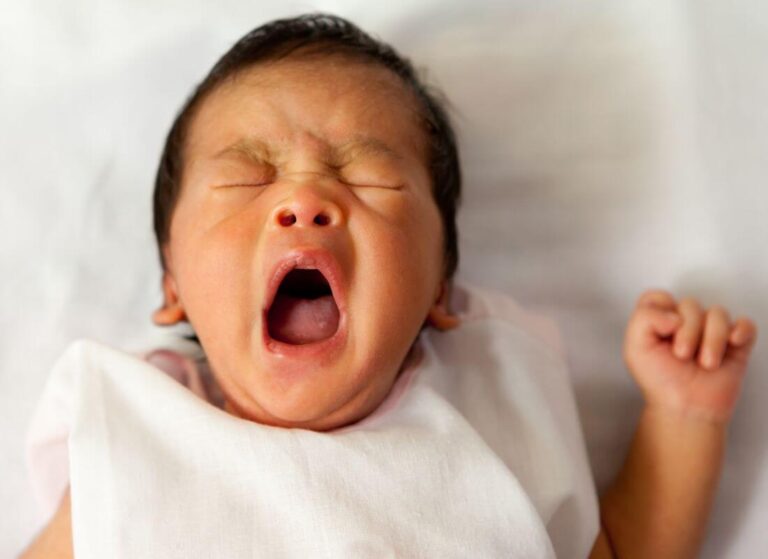 The power of music and soothing words should not be underestimated. Singing a lullaby or reading a book in a calm tone can set the mood for bedtime and relax your baby:
Choose a calming lullaby or a soft bedtime story that your baby enjoys.
Hold your baby close to you while you sing or read, maintaining eye contact to reassure them.
The soothing rhythm of your voice can help relax your baby and signal that it's time for sleep.
Creating the right ambiance is crucial for helping your baby drift off to sleep:
Dim the lights in the room to mimic the transition from daytime to nighttime.
Consider using a soft nightlight to provide a subtle glow, making your baby feel secure.
Some parents find white noise machines helpful, as they can remind babies of the comforting sounds they heard in the womb.
The Crane 4-in-1 Humidifier refreshes and purifies the air, helping the whole family sleep better.
As well as being a humidifier the machine also acts as a night light and sound machine. With 7 colours and red sleep support light, enhancing melatonin, and 3 soothing sounds including white noise, rain, and ocean waves.
Establishing a bedtime routine with these four simple steps can be a game-changer for both you and your baby. It not only helps your little one get a good night's sleep but also strengthens your bond through nurturing and soothing interactions.
But remember, every baby is unique, so feel free to adapt this routine to suit your child's preferences and needs. With time and consistency, you'll create a bedtime ritual that sets the stage for peaceful nights and happy mornings.