Did you know that children experience an average of 5 – 8 colds per year (NICE Guidelines) and summer colds are quite common among both babies and toddlers? 
Symptoms of a summer cold may include:
This can become time-consuming nuisance for parents as it is it more difficult to relief the symptoms in young children, as decongestants are not suitable for this age group.
Newborn babies may find a cold particularly bothersome as they are initially obligatory nose breathers, to allow them to both drink and breathe simultaneously. In summer conditions, the dry air can cause irritation to nasal passages and the use of air conditioning may exasperate symptoms further.
There are various ways to support them, but one of the most overlooked ways is humidity.
The importance of humidity
When you think of humidity, you may initially think of it as an uncomfortable sticky thing that you'd rather be without. However, the correct balance of humidity can be a big help, especially for young babies with sniffy noses.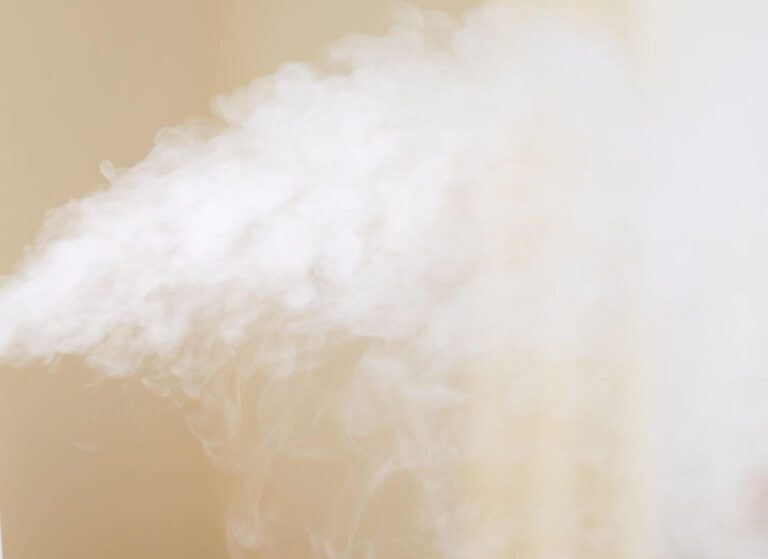 Ideally the humidity of a child's bedroom should remain between 40 – 50% to ensure cold symptoms are not aggravated further.
By promoting optimal humidity levels it is more likely to:
Reduce the spread of the cold and flu virus: virus' thrive in dry conditions
Offer relief to cold symptoms: by promoting optimal humidity we may support the lubrication of the nasal passages thus promoting breathing and helping to relieve congestion
Provide relief from a cough and phlegm: by providing moisture to the respiratory system.
A cold mist humidifier can assist with this if the room is too dry.
Humidifying the air with cool mist
Cold Mist Humidifiers are the recommended option for little ones, as they supply cool mist, rather than warm mist, not only making it safer but helping to ensure their bedroom does not become too warm on summer nights.
It 4-in-1 design features a cool mist humidifier, a sound machine with 3 soothing sounds, an optional night light with 7 colours and an aroma tray that is also compatible with essential oils. It is truly an all-rounder.  Also use with Crane's soothing vapour pads for an elevated experience to help all the family breathe easy and sleep through the night peacefully.
In order to ensure the health of your little one, humidifiers should be cleaned regularly. The Crane Humidifier promotes easy cleaning, as a commitment to the health and wellbeing of children.
If you are ever concerned about the health and wellbeing of your child, seek advice from a medical professional.